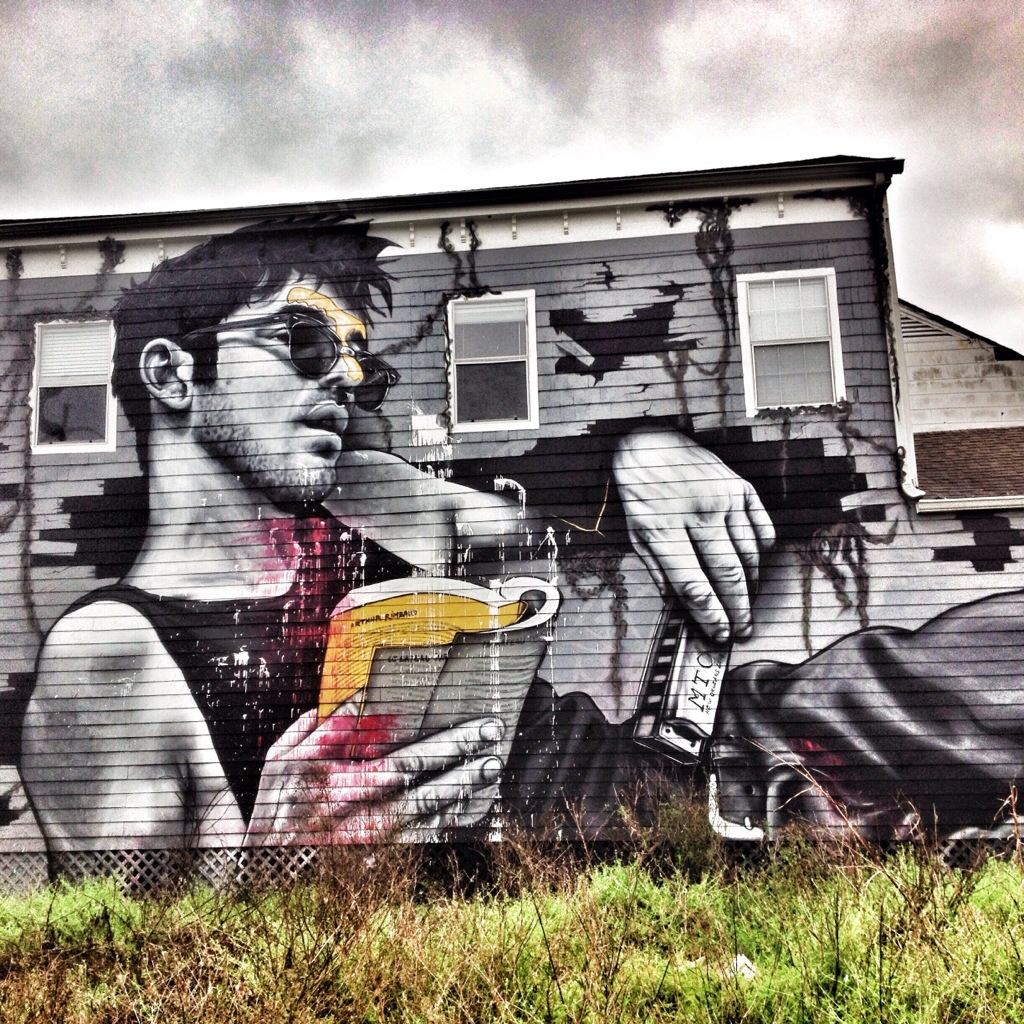 by French artist MTO.
For the full story about MTO's mural work see here.
New Orleans is actually full of amazing graffiti and works once you take a closer look at it. Banksy has been here, too: Blotted Graffiti Mural by Banksy
The city is en a beautiful decay. That's at least how it's been for decades, and the crescent town has always attracted artists who come and engage with it. Art in public places leaves a moment of history, and of society, for everyone to see and remember.