Interview with Kajsa Li Paludan by DNV GL & Sustainia, June 2nd 2014.
I'm much obliged to all of those who voted for me to be their Future Young Sustainability Leader, and thanks to DNV GL and Sustainia for the appointment, and the upcomming involvment in important Green meetings, and activities that now lies ahead of me/us. I'm overwhelmed and thankful – a very pleasant surprise for me!
FROM DNV GL & SUSTAINIA: We have found our Future Young Sustainability Leader!
See full article here
Earlier this spring, together with our partners in Sustainia, we asked for your help in the search for a Future Young Sustainability Leader: someone who has taken inspiring action for sustainability, and who is young, vocal and passionately engaged in the fight against climate change.
We received a number of great nominees – candidates we are sure will set their mark on the journey towards a safe and sustainable future. Still, we had to pick one candidate. Our future leader has understood that action is key, and at a young age she is already a visionary in terms of how to build a safe and sustainable future. Moreover, she understands that a true leader is one that leads by example.
Our chosen future sustainability leader is Kajsa Li Paduan (27), co-founder ofCultura21Nordic (C21N). She was nominated by her C21N co-founder Oleg Koefoed.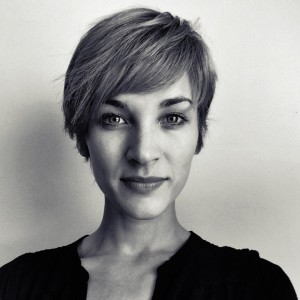 In mid-June, Kajsa Li will be joining our Roundtable "The Road Less Travelled", where a number of leading global sustainability thinkers a will come together to discuss pathways to transformation towards a safe and sustainable future.
Both Kajsa Li and her nominator Oleg will join us at our Headquarters at Høvik outside Oslo for the Sustaina 100 launch on the 16th of June. There, they will get the chance to present Cultura21Nordic to a broad audience composed of business leaders, policy makers, investors, talented students, entrepreneurs and startups.
Our team had a chat with Kajsa Li about sustainability, the importance of acting now and the need for a new sustainability narrative.
How did C21N start and what keeps it going?
I co-founded Cultura21 with Oleg Koefoed in 2009.  Then COP15 happened.  Or didn't happen – it was embarrassing to see so many companies turning it into a lucrative opportunity for advertisement, with their giant CO2-filled generator-lit globe in the middle of an environmental summit!  All the real activism that was going on in the streets was shut down by security, and by the overwhelmingly negative press coverage of a few poorly-behaved activists who ruined a lot for the cause, much like they did in Seattle in 1998.  This in itself emphasizes our need to change the way we present and speak about activism, sustainability and international cooperation.
What keeps me going is the fact that there is still so much to be done and so little time to do it in. But the majority of the developed world hasn't been able to change old habits and mindsets. We have engineers to meet the technical challenges, but they can't change our globalized culture of "not my problem".  It is the problem of all of us, and up to all of us to solve it.
What is the story behind your dedication to sustainability?
As a Swede with family from Lapland, it's a natural course of action for me.  I grew up in the mountains, surrounded by myth and reindeer, with an intimate understanding of how our actions directly affect the natural world around us.
To me the notion of doing harm to one's habitat was unthinkable.  And yet here I am, in 2014, staring the consequences of…
Continue reading the article here.