My writing spot is a small coffee shop with room for only four people. The shop is often crowded, not to mention their page on Yelp! where they have recieved 4,5 stars out of 5. And there's a reason to it. It's the best coffee shop in all of New Orleans, mostly due to the amazing staff and the manager's vision for the shop and for its costumers.
It's run by Nicholas Christian, who also managed to bring the shop into the top-50 coffee bars in the US by Grub Street. The beans are sustainable, and the program is set up to create jobs for locals with a love for the art of brewing coffee. But Nicholas Christian has a vision that stretches far beyond just brewing good espressos and mochas. He wants to introduce New Orleans to quality coffee,  a city which primarily is known for adding chicory to their mediocer black beverage. This has changed with Spitfire for sure.
Mr. Christian also collaborates with Bittermens, a bitters company, and the adding of the locally produced bitters creates a beautiful and different taste to the coffee. But it's far from the only thing Spitfire has to offer. In addition they also brew their own chocolate extract for their hot chocolate, and serve an amazing cup of Mate-Latte ; a cup of latte based on Maté Tea instead of espresso. I can't recommend this enough.
I asked Nicholas Christian for three statements about his vision and mission for managing the coffee shop:
"#1 is informing New Orleans about how amazing coffee is and can be when made with care
#2 would be making it as affordable as I can so it's not just a drink that the tourists or wealthy people consume
#3 showcase smaller roasters and help them grow their markets,"  Nicholas Christian replied.
He works closely with his coffee mates Byron Gomez & Charles Hilton.
The only bad thing to say about the Spitfire Coffee is that the Unicorn sign offering coffee made with unicorn-tears has been taken down! It truly made the coffee unique and magical…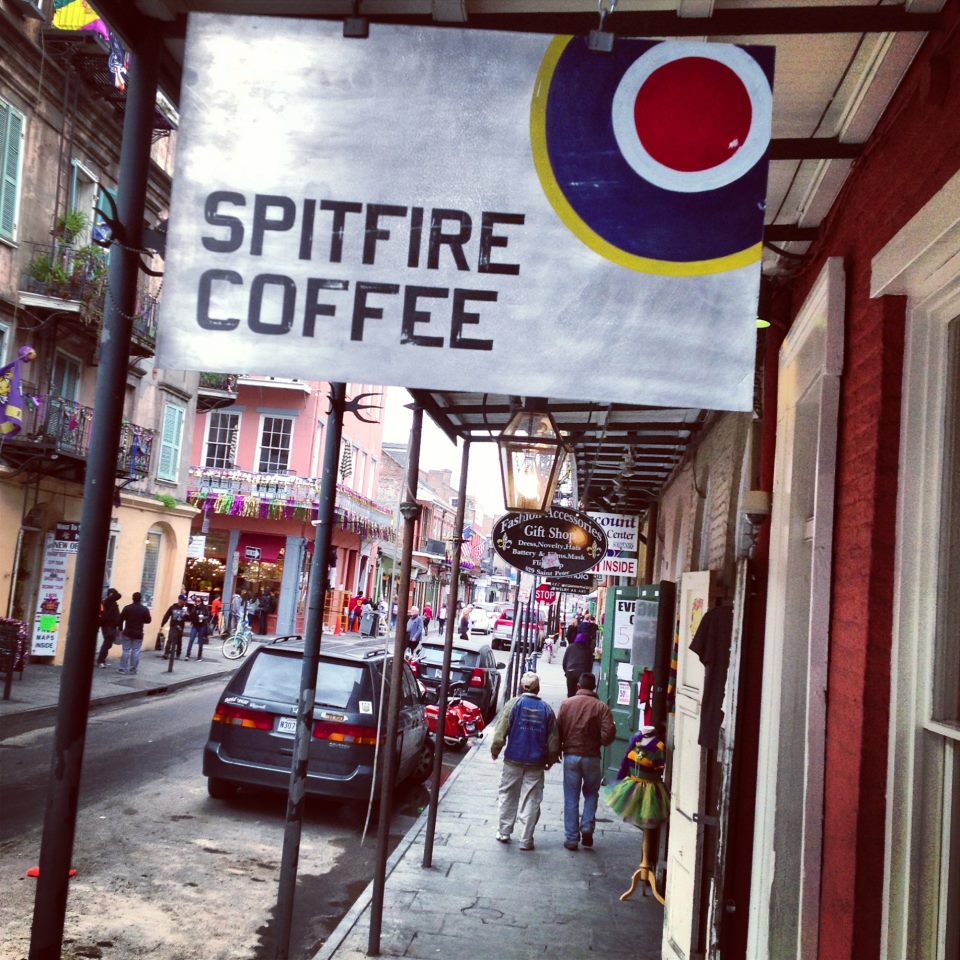 The coffee shop seen from the outside looking down towards Royal Street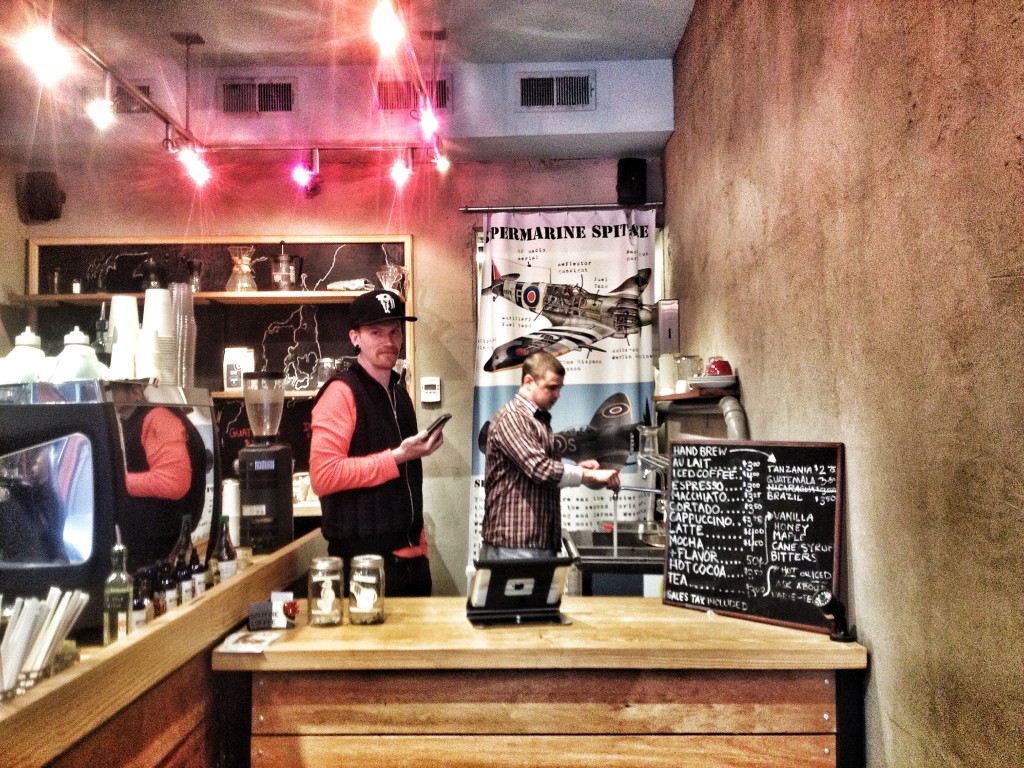 Nicholas Christian and Charles Hilton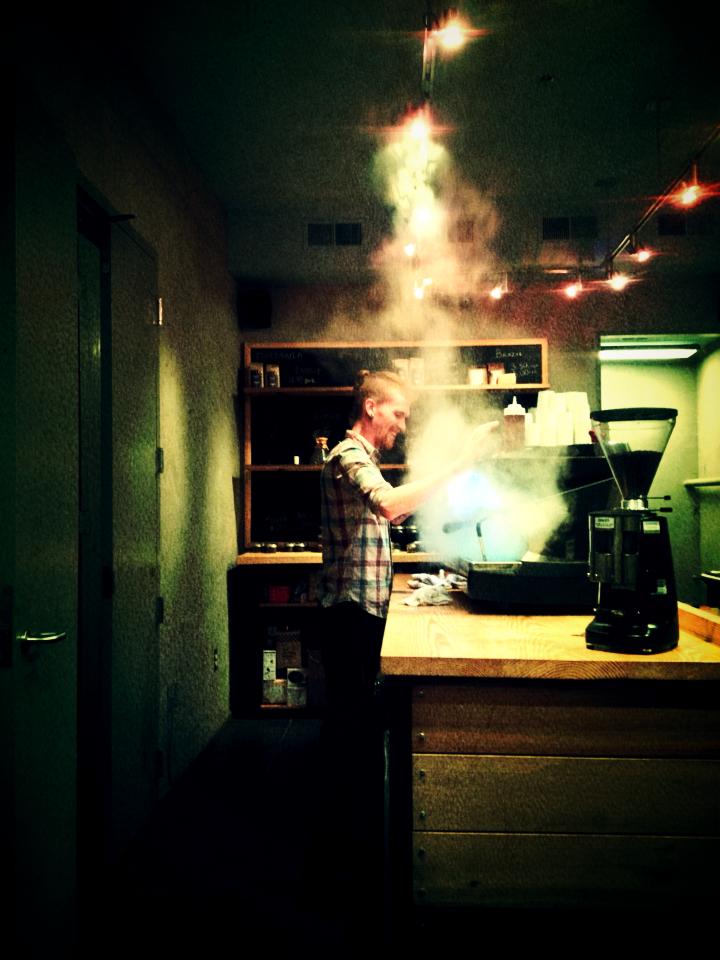 Nicholas Christian making coffee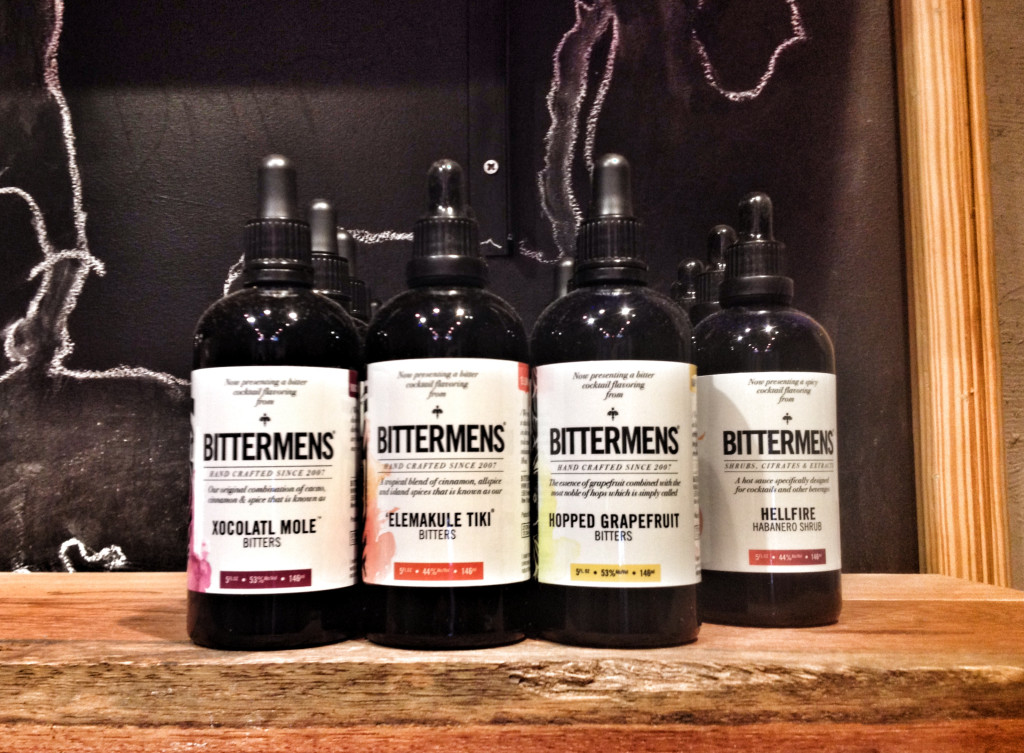 The variety of Bittermens flavors you can add to your coffee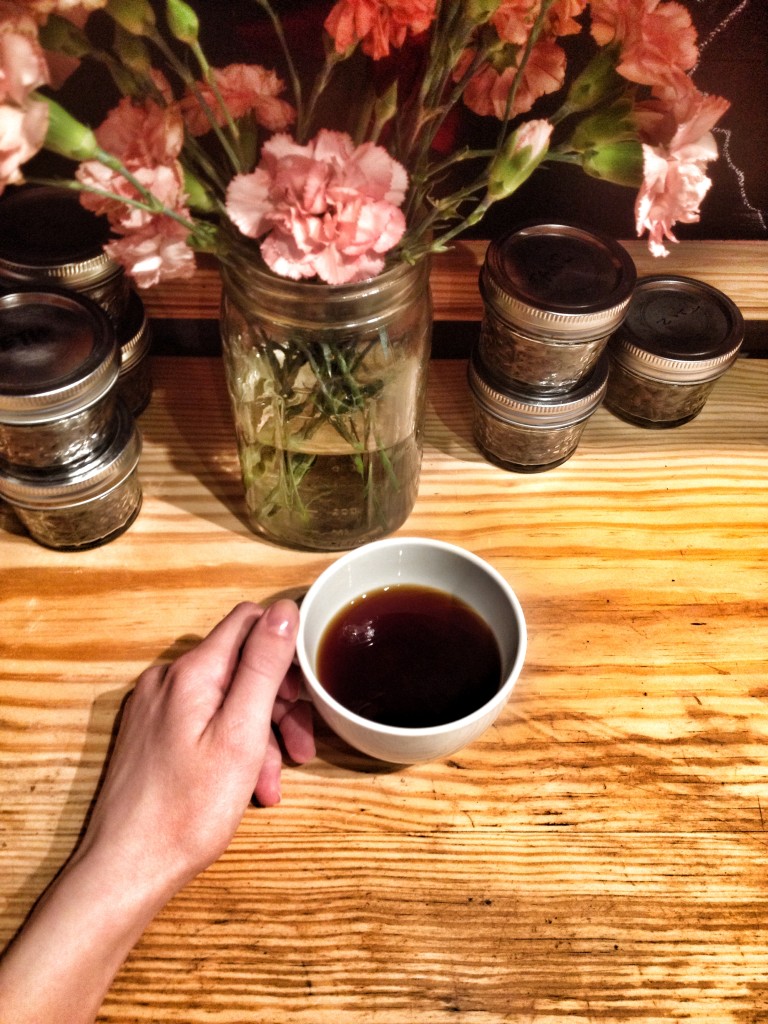 Today's cup of Guatamalan coffee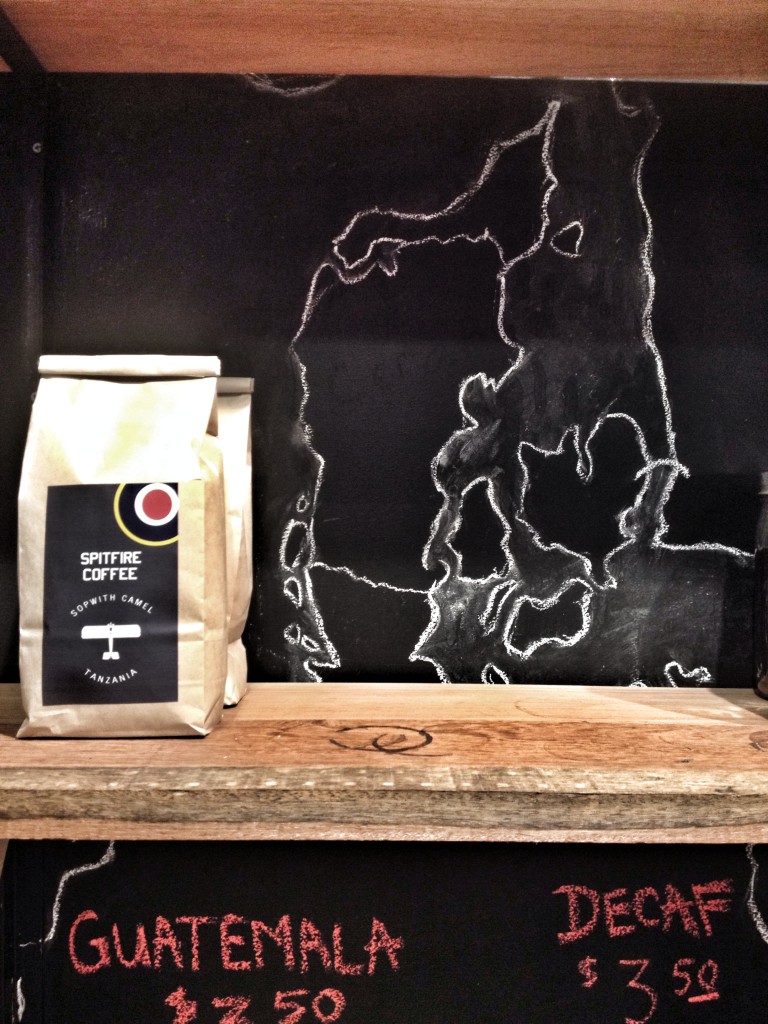 Their own coffee ready for you to buy and take home – they even have a map on the wall and of course I had to take a picture of Denmark! I am after all a Danish Expat in this city.